An adventure programmed for Halloween 2012, by Julien Fenoglio. Zombocalypse: Turin was the first RPGigio adventure to make extensive use of polls to decide it's mood and setting.
Personaggi
Edit
"Un medico, un hacker, un sergente, un boscaiolo, un barbone, un meccanico e uno scenziato pazzo. Che party con le palle!"

-Alessandro Bonavero

Il gruppo eterogeneo che si trova a fronteggiare l'apocalisse insieme.
Articolo completo: Personaggi Giocanti WWZ
Planetwide (unknown to the characters who think it's only in the city). It has actually leaked out into a few parallell worlds as well.
Humanity is almost completely wiped out and reduced to pre-industrial times.
The moment of the outbreak / Months / Years / Dark Ages
"Boomer"
"Hunter"
"Smoker"
"Tank"
"Jockey"
"Spitter"
"Witch"
Zombie Horse
Zombie Bear
Zombie Dog
Zombie Boar
"Bolter"
"Bruiser"
"Retcher"
"Butcher"
"Floater"
"Ram"
"Suicider"
"Thug"
cat
snake
butcher
sightless soldier
ruinator
frankensetin
osirian alchemist
couple
boy
chick
screeching skaab
skaab goliath
makeshift mauler
skaab drake
Supernaturals
Confermata la presenza di: Zeka, Carcinomas, Pandorani, Changelings, Maghi, Spiriti, Mangiapeccati.
Hostile Survivors
Give hope to survivors
Wracked with maddness
Zombocalypse: Turin uses the Storytelling System, pulished by White Wolf Inc. Hunter: the Vigil
Geist: the Sin Eaters
Mage: the Awakening
Changeling: the Lost
WoD: Antagonists
Saturnine Nights
Armory & Armory Reloaded
Combat Hacks
Edit
| | | |
| --- | --- | --- |
| Aggravated Called Shots | Any called shot to the head with a weapon or firearm does aggravated damage | Armory Reloaded |
| Supernatural Terror | Observing obvious supernatural activity forces a Resolve+Composure roll in norms or they flee | Armory Reloaded |
| Weapons Kill | All weapons do Lethal damage, even if blunt | Armory Reloaded |
| Group Courage | Add +1 to Willpower per teammate to resist supernatural effects such as Lunacy | Armory Reloaded |
| Squad Reflexes | Reflexively make Wits+Composure rolls to notice when negative effects happen to team members | Armory Reloaded |
| Increased Wound Penalties | Wound penalties change to -1 / can't spend Willpower / -2 / lose 10-again / -3 | Armory Reloaded |
| Hidden Health | Storyteller tracks Health for all characters | Armory Reloaded |
| Ricochet | When a bullet misses, roll a die. On a 1, bullet hits another character | Armory Reloaded |
| Lasting Damage | Damage that exceeds Stamina, Composure or Resolve and isn't treated does Attribute damage | Armory Reloaded |
| Automatic Damage | Weapons do a base damage equal to their modifier if hit is successful | Armory Reloaded |
| Bleeding Out | Wounds that do two or more points of damage continue to bleed | Armory Reloaded p151 |
| Alone | When alone in combat against supernaturals, take -1 penalty to all actions | Armory Reloaded p168 |
Gameplay Timeline
Edit
First two hours - Outbreak
Break
Second two hours - Months
Long Break
Third two hours - Years
Break
Fourth two hours - Dark Ages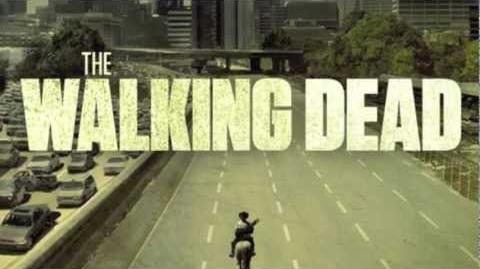 Ad blocker interference detected!
Wikia is a free-to-use site that makes money from advertising. We have a modified experience for viewers using ad blockers

Wikia is not accessible if you've made further modifications. Remove the custom ad blocker rule(s) and the page will load as expected.