Dug - Dug Planeswalker
Edit
Planeswalker allo sbando, mago che manipola lo spazio ed il tempo, residente su Ravnica. Amiratore del lavoro di Venser e di Tezzeret, considerati i più grandi dell'epoca, secondi solo ad Urza e suo fratello Mishra, gli incontestati maestri di ogni artefice.
Pur non essendo istruito come Artigiano, desidera imparare la manipolazione temporale e spaziale per oter studiare meglio le opere di quelli che considera i suoi modelli. Prima si occuperà di trovare il modo di studiarli senza vincoli e impeimenti, siano essi legati alle dimensioni, al luogo o al tempo. Rimane sconosciuto il suo piano d'origine, ma è chiaro che ha eletto Ravnica a sua residenza.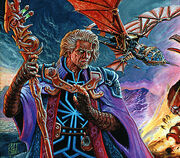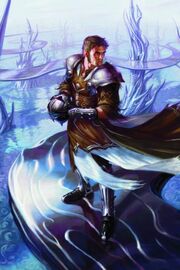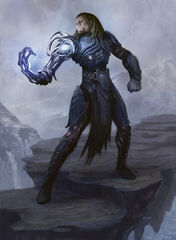 Ad blocker interference detected!
Wikia is a free-to-use site that makes money from advertising. We have a modified experience for viewers using ad blockers

Wikia is not accessible if you've made further modifications. Remove the custom ad blocker rule(s) and the page will load as expected.